Welcome to WHITLOW-ONLINE!
Larry Whitlow, Ltd. is one of the nation's premier full-service rare coin dealers and numismatists. We are, and have been for many years, a major market maker in Gem quality rare United States Mint State and Proof Type as well as all rare dates of 19th and 20th Century. Larry Whitlow, Ltd. has been a full-time dealer in high quality Rare U.S. coins since 1959.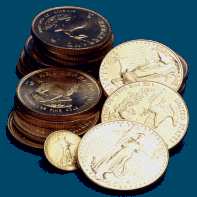 Our commitment to our clientele is, and always has been, impeccable service combined with accurately graded high quality coins at fair market prices. We offer certified coins from the two leading industry standards in grading: the Professional Coin Grading Service (PCGS) and the Numismatic Guarantee Corporation of America (NGC). We have been an authorized dealer with both PCGS and NGC for over ten years. We are also one of the original investors in Numismedia, a company solely dedicated to providing the numismatic community with on-line Fair Market Values for certified rare coins by date and grade.
We take great pride in describing our coins accurately and honestly so you do not receive any "surprises." However, we are not naïve enough to believe that each and every coin we sell will always be what you're looking for. So, we offer a five day return privilege on all our certified coins. After all, we want to deliver to you exactly what you want.
You can view our inventory by selecting "inventory" from the menu above. Once there, you will find it easy to select items of interest that will be added to your shopping/inquiry basket and e-mailed back to us. I sincerely hope you enjoy your visit, and please check back often, as our inventory page is updated regularly.
Sincerely,
Larry Whitlow, Ltd.
The team at Larry Whitlow, Ltd.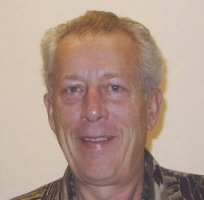 Larry Whitlow, the President of Larrry Whitlow, Ltd., has been in the rare coin business in Chicagoland since 1959 when he opened his first store in Harvey, IL at the age of 18. He is a 30+ year Life member of the American Numismatic Association.
Larry is known for his knowledge of all the 20th Century coins in Gem condition. He has personally assembled the finest sets of Buffalo Nickels and Walking Liberty half dollars known at that time.
He is well known for his integrity and business ethics as well as being one of the few dealers who "inventories" rare coins. He has set the trends of buy/sell prices on most of the coinage in Gem condition from 1892 through 1939. Contact Larry via email: Larry Whitlow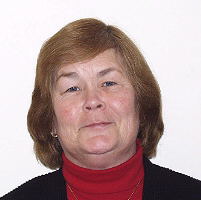 Donna Suffecool has been with Larry for over 20 years and plays a major role in the success and day-to-day operations of the company. If you have any questions regarding your account, Donna is the person to talk with. When you call, chances are you'll speak with Donna first.
Donna handles all of the accounting and inventory as well as many other mission critical tasks. She is a wonderful person and Mother of three beautiful children and her husband (Tom) is one of the nicest people you'll ever want to meet. Contact Donna via email: Donna Suffecool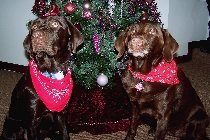 Kiley and Codi! Our faithful and obedient guard dogs!!! They never complain about the long hours and low pay! We simply throw them a bone once in a while.